THE BEST DIGITAL ASSET MANAGEMENT SOFTWARE FOR
Modern CPG companies and their brands
The importance of brand consistency can't be overstated for today's top CPG companies – and robust digital asset management is the key to achieving and maintaining it.
Set Everyone Up For Success
By and large, everyone in an organization – whether it's a single business or a house of brands – understands the importance of brand consistency and intends to maintain it. When there's a breakdown, it is usually an issue of access, not of intent. 
Providing a well-organized and intuitive hub for your in-house creative team with personalized experiences for your sales teams and global agency partners ensures that everyone can find (and legally use) the most current version of each asset or campaign in your digital library.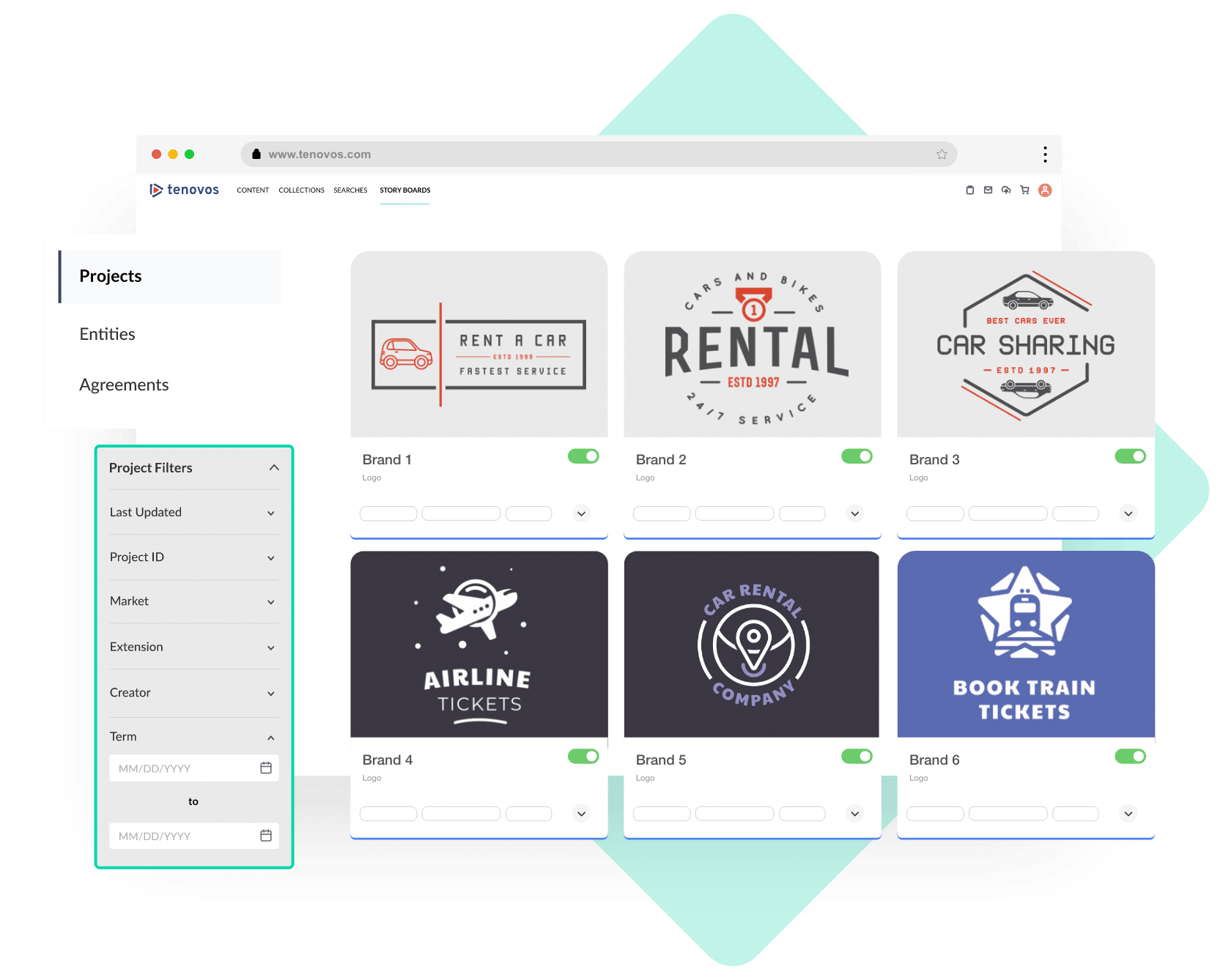 Control Your Brand Everywhere It's Used
Your retail and ecommerce partners likely also have the best intentions when it comes to the use of your brand. But they have their own businesses and brands to keep up with, and may have a hard time staying up to date from their position outside your organization.
Curating easy-to-populate brand asset microsites for these partners is the best way to ensure they have the latest campaign assets, collateral, displays, and properly licensed imagery to activate on behalf of your products and brands.
Save Time By Integrating Product Data ​​
Another important way to automate the accuracy of your brand collateral and your product details is through intelligent integrations between your digital asset management system and the other systems you're already using. 
Tenovos is a data-first DAM that prioritizes the integrity of your content's associated metadata and tags no matter where it goes. Whether it's product details from your PIM/MDM or SEO data automated through the DAM, our innovative connector framework ensures that it's never lost in the shuffle.
Lean On Dynamic Templating & Localization

One of the best ways to ensure brand consistency while creating personalized, localized content for your distributed assets is to rely on automated localization tools and easy-to-use dynamic collateral templates. Tenovos provides both in order to boost your sales teams' productivity without sacrificing accuracy and consistency.
Starting with an automated translation of your ad or product packaging that simply needs to be reviewed by local agencies for nuance can unlock huge time savings in the otherwise lengthy workflow of translating product assets into dozens of languages.